Hello there!
Since everyone seems to like films worth watching and I enjoy writing it, I thought I'd give it another go. All the previous films were much more serious and maybe a little bit difficult to follow, so this time we're going taking it down a notch. Let's call it the summer edition, shall we?
Two musicians have to flee from Chicago after witnessing some pretty brutal gang scenes. They join an all girls band and the story goes from there. All the characters are very well thought, the script is funny and the music and songs entertaining. But the best reason to watch this film is because Marilyn Monroe stars in it. It's her most well-known role, so if you're not familiar with her work, this is a great place to start.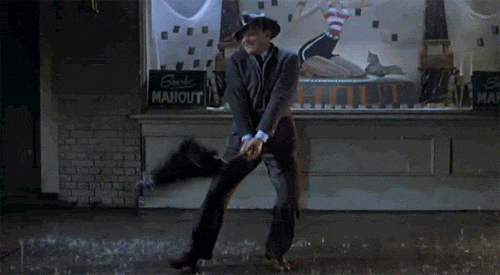 A well made musical. Gene Kelly at his best. The film itself is about a film production company and the cast that struggle to transition to sound. It's very upbeat, ideal for a hot summer night (so that you can see the rain and miss winter).
Can't believe that the king's speech went out 6 years ago. I remember going to the cinema with my sister. I ended up loving it while my sister was sleeping in the next seat. The king's speech is the story of how King Henry the VI ascended to the throne and started seeing a speech therapist in order to make himself worthy of the throne.
Skeeter Phelan wants to write an audacious book on the African-American maids' point of view of the rich white families they work for. This film is all about the hardships and the racial-discrimination that dates back to the days of slavery.
Very funny and entertaining overall. Gustave H and Zero, the lobby boy, make a lovely duo. The dark humour and the rapid dialogue dominate the film. The Grand Budapest hotel has a lovely pace and a lighthearted atmosphere, even when it's violent. It's a perfect choice for a summer evening. One thing is certain: the cinematography is simply brilliant!
That is all from me, for now.
Let me know if you've watched the films and what you thought of them. Any film suggestions for the summer?
'Til next time,
Kleanthi